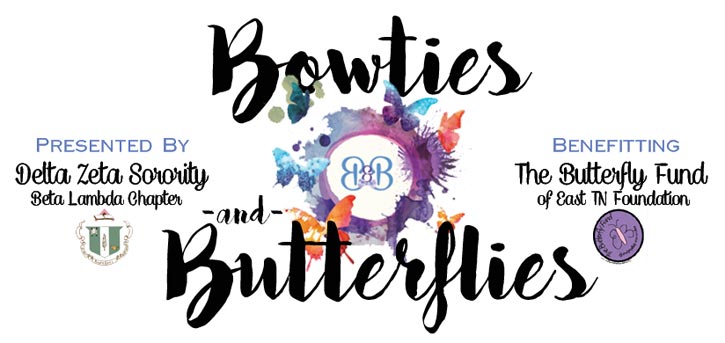 April 15, 2018 | 4:00pm – 6:00pm
at The Delta Zeta Mansion, Sorority Village at the University of Tennessee (see map below)

Tickets are $25 per person for adults and $10 per person for children.
FREE for Oncology patients and their families.

Join us for our 1st Bow Ties and Butterflies event on April 15, 2018. Your ticket includes entertainment by Knox Vegas DJ, Face Painting, Lego Building, Games, Dessert Bar, Drinks, Dancing & more!
ATTIRE
(Children) Your favorite super hero costume or princess dress! (Adults) Cocktail attire
TICKETS
Contact Emma Conn at (832) 656-0491 or dzbetalambdaphilanthropy@gmail.com.
*Payment may be made by credit card or by check.
Map